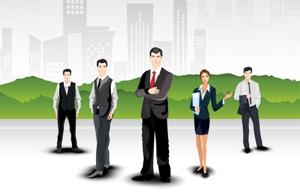 About Us
Visa Hut was founded in 1999 by two IT & Management (ISB alumni) guys with a single office in Gujarat. However, virtually by an unprecedented growth set in motion, today we have grown manifold, covering the entire India through a way of our own office, our franchises & our co-branded franchises, positioning ourself as the most recognized, respected and trusted brand in study abroad - visa & immigration in India with the best possible client's satisfaction.
In the last 18 years of journey give us to achieve the kind of expertise in our services and client's satisfaction and success in this field within this short span of time, thanks to our vast experienced career counsellors, team of visa consultants & clients.
Our past performance and services give the award from the clients that, The Visa Hut - the most recognized, respected and trusted brand in Stduy Abroad, Visa & Immigration in India.
Visa success is very easy if you find proper eligibility, perfect presentation and logically thinking. We give our services for all the areas (Excluding - Work permit/Job placement) for the world's best six countries - United States of America, Canada, United Kingdom, Australia, New Zealand and Singapore.
During the past years we were very lucky to get the 11 franchisee but to give some more to our clients - we have planning to start our own offices in all the Metros of India within a very short span of time.
Thanks for visiting our website.